November is here and with that, we all need to get cozy, wrapped ourselves in a thick blanket, and drink our favorite warm drink. Most of us already have one, but if you still looking or if you would like to try something new here is a list of our tips for your cozy fall evenings (and maybe sometimes mornings too).
The first one on our list is Oaxacan Hot Chocolate (non-alcoholic)
Total time: 10 minutes
You will need:
2 cup (500 mL) whole milk
¼ cup (60 mL) good quality unsweetened cocoa powder
1 cinnamon stick
2 Tbsp (30 mL) powder sugar
1 pinch salt
½ cup (125 mL) semi-sweet chocolate, chopped
You will start with:
Medium saucepan, heat milk with cocoa powder, cinnamon stick, powder sugar, and salt, whisking constantly until it comes to a full boil.
Remove from heat and add the chocolate, whisking gently until it's completely melted. Remove cinnamon stick. If desired, blend the mixture with an immersion blender until smooth and frothy.
And all that lefts is to serve warm.
Ultimate Caramel Latte (non-alcoholic)
Total time: 15 minutes
You will need:
2 – 3 cups strong coffee
4 Tbsp vanilla syrup (3/4 cup sugar, 1 cup water, 1/2 tsp vanilla extract)
1 cup milk
4 Tbsp caramel sauce
whipped cream
Skor bits, for garnish
You will start with:
Start by making the coffee, adding an extra tablespoon of coffee or two, to make the coffee stronger than usual.
While the coffee's brewing, you can get started on the vanilla syrup. In a small pot, mix 1 cup water with ¾ cup sugar. Bring to a boil (about 5 minutes), remove from stove, and cool.
Stir in the vanilla extract. Refrigerate.
To get the milk frothy for the latte, heat it up in a small pot on the stove, but do not let it boil.
Blend the milk until frothy, about 2 minutes.
Pour the coffee into the mug along with the milk and vanilla syrup.
Add the caramel sauce.
Stir the drink to ensure all ingredients are mixed well together. Remember, the caramel is probably all sitting at the bottom, so make sure you get that too.
Add the whipped cream. Sprinkle on the Skor bits. Enjoy!
Prince Pum King (alcoholic)

Total time: 10 minutes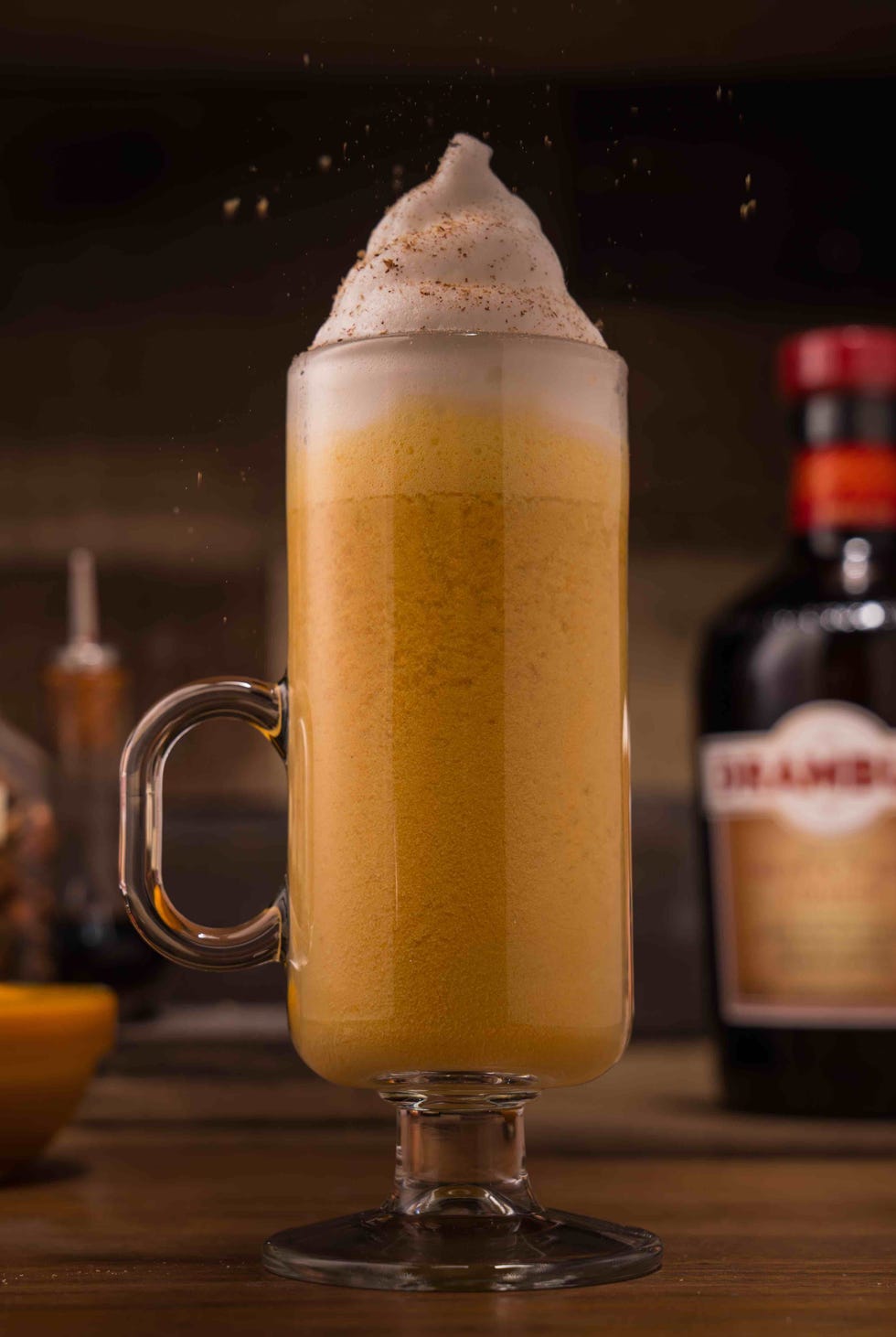 You will need:
1 oz Drambuie
1.5 oz pumpkin puree
1/8 tsp ground cinnamon
1/8 tsp ground nutmeg
4 oz steamed whole milk (or choice milk-base)
You will start with:
Steam milk, pumpkin puree and spices together until hot.
Double-strain into cup.
Stir in Drambuie.
Top with additional milk foam and ground nutmeg.
Enjoy!
Nutella hot chocolate (non-alcoholic)
Total time: 15 minutes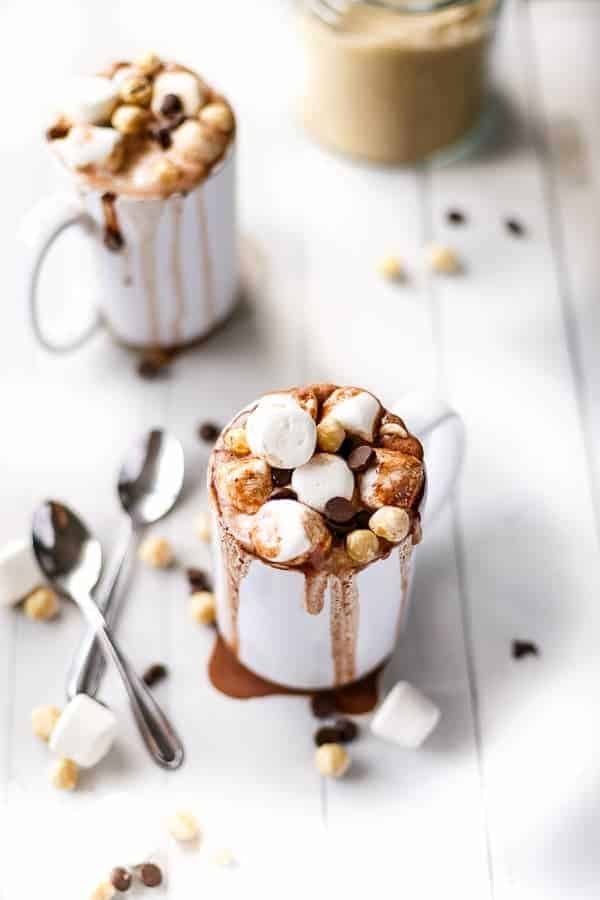 You will need:
4 cups low fat/skim milk
2 tablespoons Nutella
2 tablespoons unsweetened cocoa powder
2 tablespoons sugar
Optional Toppings:
Extra Nutella
Crushed hazelnuts
Chocolate chips
Marshmallows
You will start with:
Heat milk in a medium sized saucepan on medium-high heat until beginning to warm and steam.
Add the spread, cocoa powder and sugar, and whisk until dissolved and combined.
Bring to a gentle simmer while stirring, and take off heat.
Serve with your desired toppings.
Let us know if you tried any of these and how they compliment your cozy fall evenings. Cheers!