You know, when the day is not going as you planned or you just fails in everything and at some point you are just all over it? You are not alone in it!
From the r/epicfailures, r/Wellthatsucks and some others we are bringing you some of the (funny) fails we have came across.
Orignal posts might be edited for grammar and length purposes.
Fails
"Some guy in my sculpture class made this as an honor for the victims of 9/11…notice anything wrong with it?"
Nice thought, great intentions but wrong year.
"You had one job…"
Happy Birthay to you, happy birthay to youu, hapy birthay to you dear… happy birthay to youuuuu!
"I´m the only person in my entire office of 30 people, who dressed up for Halloween today and I´m in the full-body banana suit."
I guess she did not get the memo…
"My pepper grinder broke this morning."
Would you like some pepper with eggs for breakfast?
"Not only did grandpa already have this shirt, he was wearing it whe nhe unwrapped it"
I guess, his family really knows his style.
"Road between Kununurra and Broome is closed due to flooding, below is the closest detour on paved roads."
"…sure, we can meet. See you in… 66 hours"
"Lost my wallet 3 days ago, finally ordered new cards and then…"
Perfect timing! It´s always like this.
"My wife said measure the door, I told her all doors are the same size…"
Conversations be like:
"Honey, it´s cold in here. Would you please close the door?
They are already closed!"
"That's an unfortunate lighting outage…"
Not the best business propagation.
"I guess plumbing isn't for everyone"
"Good morning…"
"Well… i think the image speaks for itself."
"Ho Ho Ho"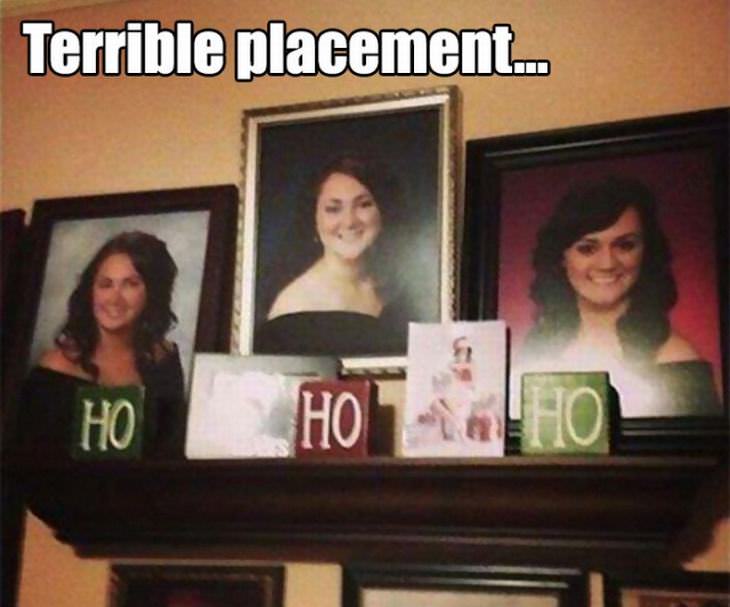 Christmas are coming.
Video Fails
"Prize carrot I've been resisting pulling up for weeks"
What an accurate metaphor for some life situations…
"Harry Potter fans queue for hours to see Hogwarts Express only for a commuter train to block the view"
When regular trains don´t care about Platform 9 3/4
These people have experienced bigger or smaller failures than you, but maybe seeing other people having a bad day, having something to share with them, will make you feel a little bit better…
We also posted a video about the Best Fails Comilation of 2020 so far.