The Tonight Show Starring Jimmy Falloon is an American late-night talk show hosted by Jimmy Fallon, on NBC.
In the yesterday´s episode Jimmy Fallon tries to re-create Billie Eilish's new music video "Therefore I Am" at 30 Rock, but things don't go as planned…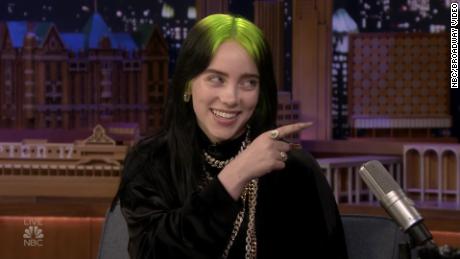 The sketch is a hilarious recreation enriched of COVID-19 safety measures. This reminds me of the old days when Jimmy used to work on SNL.
Best comments:
We have seen something similar to be done by other hosts too, for example, James Corden has recreated Ariana Grande´s hit song "Thank u, next" last year in this parody sketch:
"Therefore I am" has been released just a couple of days ago, but it already became a viral Tiktok trend. Many of these have been shared by Billie herself on her IG story.
For the original video of the latest single from Billie Eillish click below:
Best comments: