I would like to introduce you to our new series called Superlatives In The World Of… In today´s article, we will talk about superlatives in the world of Roller Coasters!
Series Introduction
The premise of the series is to find different superlatives in a particular area and tell you about them. There is a saying in my country, which goes something like this "million people, million wants." People are different and have different preferences. Best for one person can mean "the most expensive," for another one it can be "the biggest," for somebody else it can be "the shiniest"…you get the point, right?
Today´s topic: Roller Coasters
Roller Coasters stands for a type of amusement ride, that combines elevated railroad track. Characteristics of these tracks are steep slopes, inversions, tight turns and so on…
Some people love them and can not get enough of them. Other people are just scared to ride them. If you asked me, I would tell you there is also a third group. People who are scared just to look at them. There is where I belong.
Superlatives in the world of Roller Coasters
Speed
when it comes down to the speed, no other roller coaster can compare with the Formula Rosa. Designed to provide an experience of Ferrari sportscar.
Facts:
The ride takes 1 minute and 30 seconds.
Launch from 0 to 150 miles per hour takes 5 seconds.
The track is long around 1.5 miles.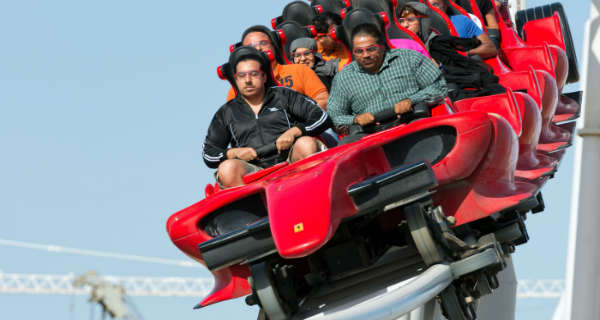 For point of view (POV) video from Formula Rossa click here.
Height
the reason why I do not like roller coasters is my phobia of heights. Kingda Ka is just too high to look at, come on.
Facts:
The track reaches heights of 456 feet.
Leap speed reaches around 128 miles per hour. 3.5 seconds to prepare for this incredible speed.
The duration of the ride is 50 seconds.
For POV video from Kingda Ka click here.
Lenght
the world longest roller coaster is named Steel Dragon 2000 and it is located in Japan.
Facts:
The track is 8 000 feet long.
Reaches 318 feet at its peak.
Sixth-longest drop, with 95 miles per hour speed.
For night POV video from Steel Dragon 2000 click here.
Inversions
another one where you would lose me by just talking about it. The most inversions? No, thank you. The Smiler? Are you sure about that name?
Facts:
The total number of 14 inversions.
Different types of inversions: Dive loop, Corkscrew, heartline roll.
53 miles per hour.
For POV video from The Smiler click here.
The Oldest one
the world´s oldest continually-operating roller coaster is named The Scenic Railway.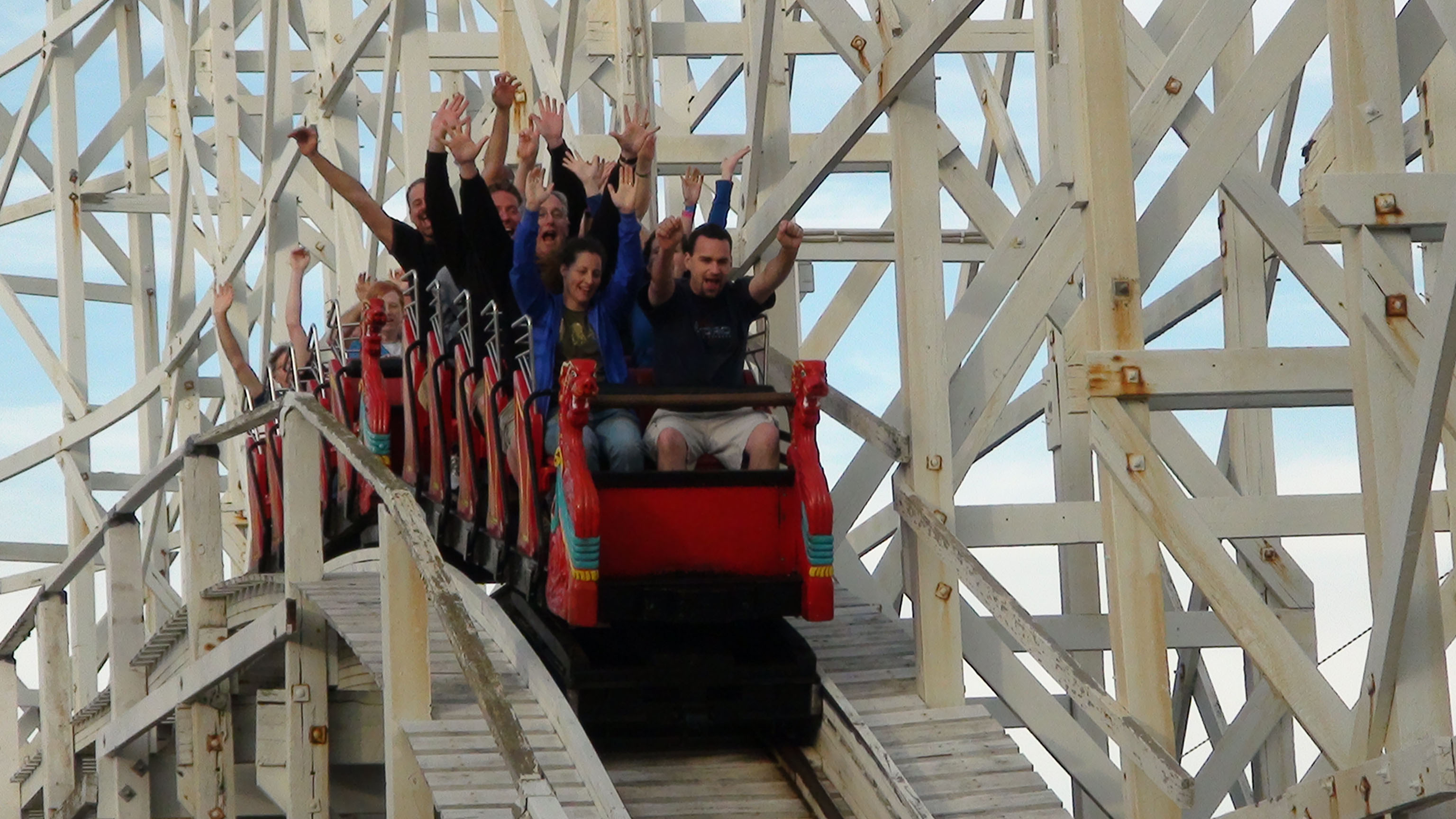 Facts:
Being functioning since 1912.
Only one of the last 3 rollercoasters, which requires a standing brakeman in the middle of the train.
For POV video from The Scenic Railway click here.
Strenght
alright, at this point I do not even know why I am writing about this one. Tower of Terror holds a record for the most G forces of any roller coaster in the world.
Facts:
While having a ride you might experience 6.3 Gs (twice what astronauts experience while rocket launch).
Some passengers are passing out.
49-foot drop into the former mine shaft.
For POV video from Tower of Terror II click here.
Which one are you going for? You can share this article with your friends and see, which superlative is the most attractive to them!