Can you imagine that time has frozen for 48 hours? Fortunately, you are the only thing in this world that has not?
I used to think about things like this when I was younger… How it would be if time has frozen? If I was invisible? If our national football team did not suck so much (Ooops)
These are the best responses on the question of u/littlerobot35
TIME FROZEN FOR 48 HOURS AND YOU´RE THE ONLY THING NOT AFFECTED. WHAT DO YOU CHOOSE TO DO?
Number one response by Skelebur is "Try to infiltrate Area 51."
Other user had a witty response to this plan:
Redditor adjective-oxymoron has different plan "Get beaten up by a 4D time cop."
Well, at least that is how I imagine 4D time cop could look like…
"Be confused. I would jump from one idea to another and won't be able to start until the times over. So basically nothing." We have an overthinker here, iknowthisischeesy.
"Probably browse reddit and wonder why there's nothing new." We would meet there Norwazy. Well, we would not but you get the point…
Thank you, Reddit for all the incredible content you provide us with!
"Procrastinate, probs" HGF88
Probs…
"Rob drug dealers. What are they gonnado? Report it to the police?" ELEGY14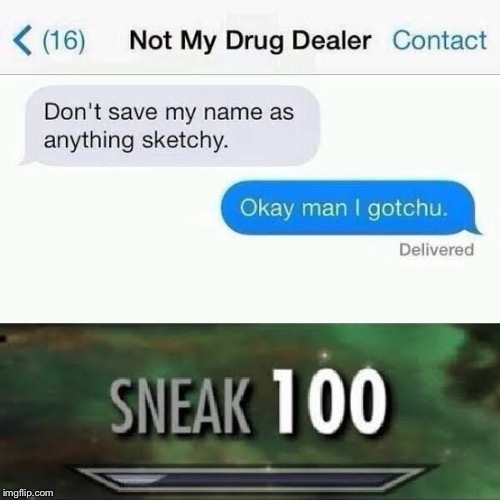 Not really, probs I am still staying on procrastination. Also, have this Reddit user just admitted, that he knows a drug dealers or…?
"About a half hour of not realizing, 47.5 hours of existential crisis, followed by years of therapy." Onefortwo
"Finally get a good night sleep without any interuptions." by Feelsosophy
Yes! Can you imagine that peace and queit all around you?
For more Reddit related articles click here.
For more responses visit the original post.